Parenting is HARD! We know, we have been there....
As hard as it is to admit, we too have tried and failed as parents. That's right, despite being highly educated, highly trained professionals in clinical child counseling, we too have struggled and failed as parents. I (Kelly) could tell you story after story of sleepless nights spent worrying my child would never graduate high school or even worse might harm themselves or even complete suicide. Sound intense? It was! And that doesn't even include the episodes of entitlement, anxiety, disrespect, or flat out lack of motivation I endured. In fact, each and every contributor to the Powerful Parenting Program is a highly trained, highly educated parent with similar stories. After spending years in training and education, tens of thousands of dollars, and what felt like endless amounts of frustration, we finally found the key to parenting with purpose that nobody else seemed to be talking about!
You likely have questions about how our coaching program can benefit you. There is nothing more important than your child and the decisions you make about how to help them. Please know, this is a COACHING program and NOT professional counseling and will not diagnose or treat any mental health conditions. What it WILL do is:
Equip you to handle nearly every emotional or behavioral issue your child may throw at you.
Give you proven strategies to survive even the most intense behaviors/issues you may face with your child.
Provide clear, concise, easy to digest information on child development, normal vs. abnormal behaviors, and personality
The key to finally understanding your and your child's personality and to strategically harness it to create harmony and achieve your parenting goals.
Our coaching program is meant to dovetail with our FULL Powerful Parenting Program, but also stands alone as a powerful tool to help transform yourself, your child, and your family.
Your coaching package will include:
Weekly Group Coaching sessions with a new topic each week and dedicated one-on-one time to discuss your specific parenting needs and concerns with your coach. (normally $600+ a month)
Access to recordings of weekly calls in the event you cannot attend any given week.
Access to our PRIVATE Powerful Parenting Facebook community where all of our coaches are available to answer questions and provide valuable tools as well as a community of like-minded parents struggling with the same issues. (Normally only available to FULL Powerful Parenting Program Members)
Automatic enrollment in the Powerful Parenting bonus material where you will learn about emotional acceptance, emotion regulation and personality. (a $75 value)
We know that we could sell our service for a higher price, and in fact, do so on a daily basis in our private practice. The problem is that this limits how many people we can help and how many families will have access to this life changing information. We are busy professionals, and parents ourselves so we needed to find a way to help as many people as possible while also valuing our time and the resources we spent developing this program. As such, we have decided to offer this program for a limited time for the price of $200 per month. This is a HUGE discount from what we would offer in our private practice, but we believe makes it obtainable for most families. Given the discount, we will NOT accept everyone to this program. We know what it takes for parents to be successful in this program, and will not knowingly accept anyone we feel will not meet the criteria. We understand this is an investment, and we want you to reach your goals. In order to be accepted you must demonstrate:
An understanding that you as a parent are a powerful change agent for your child and family. You and you alone have the power to make all the changes necessary to help your child.
You MUST be teachable and coachable. This means you must be willing to take the information provided and put it into action. You must have a determined spirit motivated to create the life and family you want.
You must be resourceful. This means you will find the time to attend coaching sessions, read content, and interact in the community as well as to practice skills and implement your coach's recommendations. We know time and energy are valuable commodities and you have a busy life. Resourcefulness will be key to your success in getting everything possible from your coaching program.
In an effort to make each group as effective as possible and to ensure each parent has the opportunity to have one-on-one time with the coach, space is limited. Once we approve the maximum number of applicants, we will close the program to new members. If you have applied and were not accepted prior to the program closing, we will keep your information and notify you as soon as space becomes available. If you have decided you want what we have and are willing to go to any length to get it - then you are ready to take the next step. Apply now to save your spot before it's too late.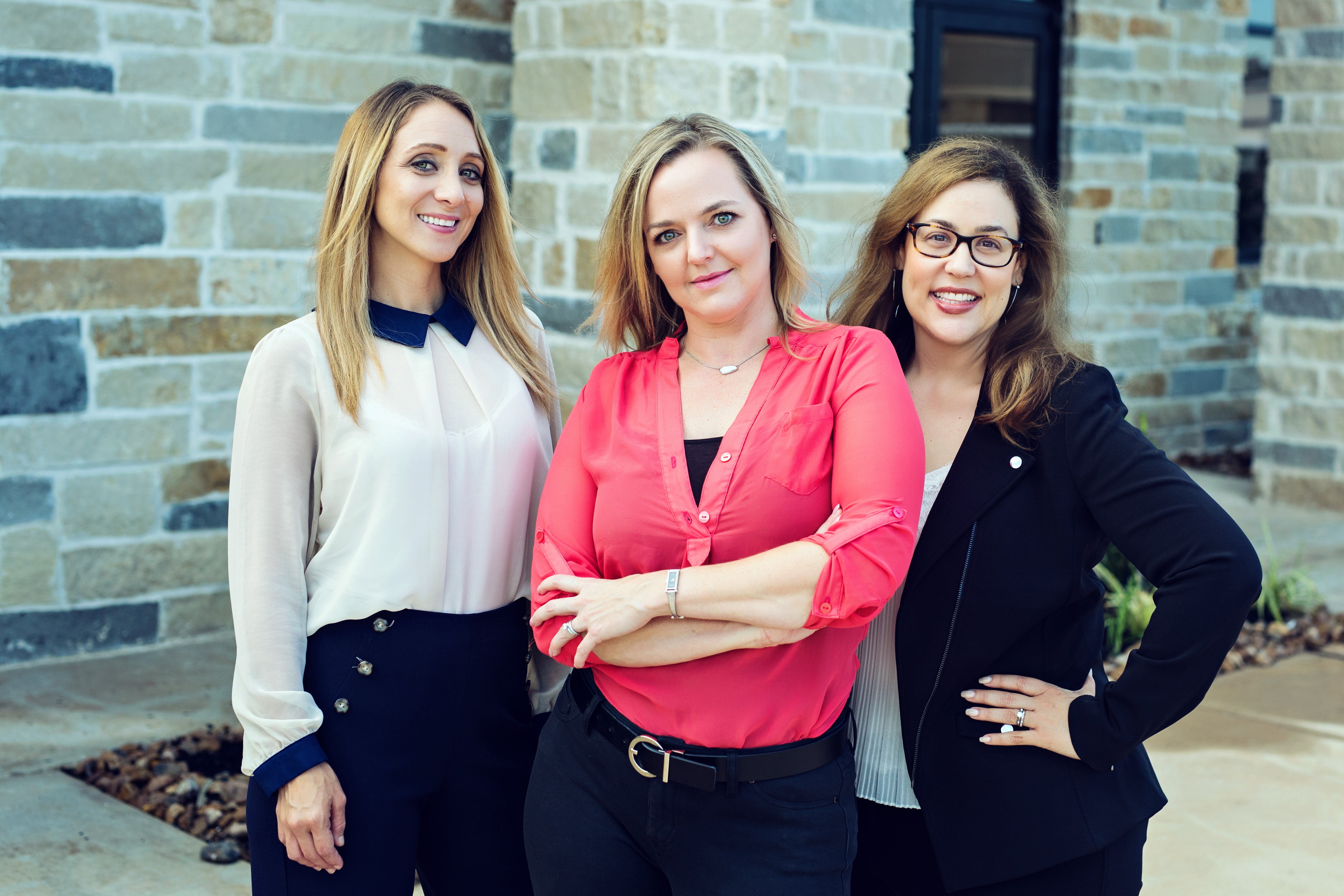 The Powerful Parenting Founders
Each and every day we help parents turn around seemingly impossible situations and create the family they desire. We now hope to offer the same powerful solutions we offer our clients in our private practice to parents everywhere! We are passionate about making a difference and sharing the tools we have discovered so other parents do not have to suffer in frustration like we did. Meet your team:
(From left to right)
Stephanie Legendre - Professional Parenting Coach: Expert in young children, play therapist, clinical therapist, wife, mother (and step-mom), and social media influencer for Powerful Parenting.
Kelly Peyton - Professional Parenting Coach: Teen expert, play therapist, clinical counselor, wife and mother of 3 now grown children.
Jana Henry - Professional Coach: Expert in adults and re-parenting your inner child, clinical therapist, mother, and expert in keeping your child off the therapist's couch as an adult.
Your intake form has been submitted. Check your email for a copy of your responses. If you're accepted, you'll receive an email with a link to checkout.
Frequently Asked Questions
Can I get a refund if I'm unhappy with my purchase?
Coaching is a service and NOT a guarantee that you will take the information we provide and apply it. As such, we cannot guarantee any results. If you are unhappy at any time, simply cancel your subscription and you will no longer be charged and will be removed from coaching calls, support groups, and any bonus content. In the event we deem you unfit for the program, we will refund you any unused portion of your purchase.
How do I access coaching calls & materials?
Upon purchasing the Powerful Parenting coaching, you'll receive further instructions on how to access the weekly coaching calls, archived calls, bonus content, and the private Facebook Group.
Can my spouse, partner, or other family members attend coaching calls?
Absolutely! When you purchase the Powerful Parenting coaching program, you are free to invite any member of your immediate family to the calls. This extends to members of the family living IN YOUR HOME only. Sharing or publishing our content or information with non-family members may be grounds for terminating your membership. Please ask us if you have questions about this policy.
Is this counseling?
NO! Coaching and counseling are two very different things. While most of our coaches also hold professional licenses, our Powerful Parenting coaching is NOT geared to treat or diagnose any mental health conditions. If we deem counseling may be beneficial, we will make a recommendation. This program is limited to coaching parents on skills needed to address specific issues and goals only and is not subject to HIPAA or other privacy laws or governed by the state. By joining this program, you agree and understand this is coaching only.